Skip to content
Skip to navigation menu
HS1T Slide Handle
Shock-resistant metal slide handle actuators ensure a safe work environment
Key Features: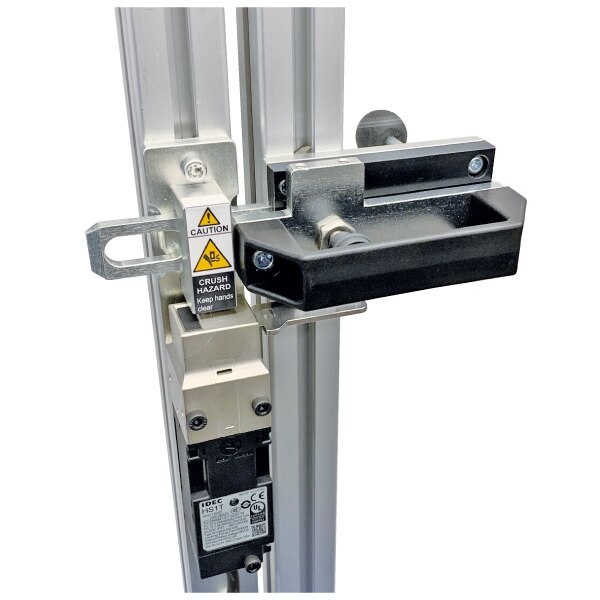 Shock-resistant metal slide handle actuators
ensure a safe work environment
Slide handle actuators are user-friendly accessories for HS1T interlock switches.
The slide handle actuator supports 4-way operation (left/right door, sliding door/opening door)
and prevents workers from being confined in hazardous areas, creating a safe work environment.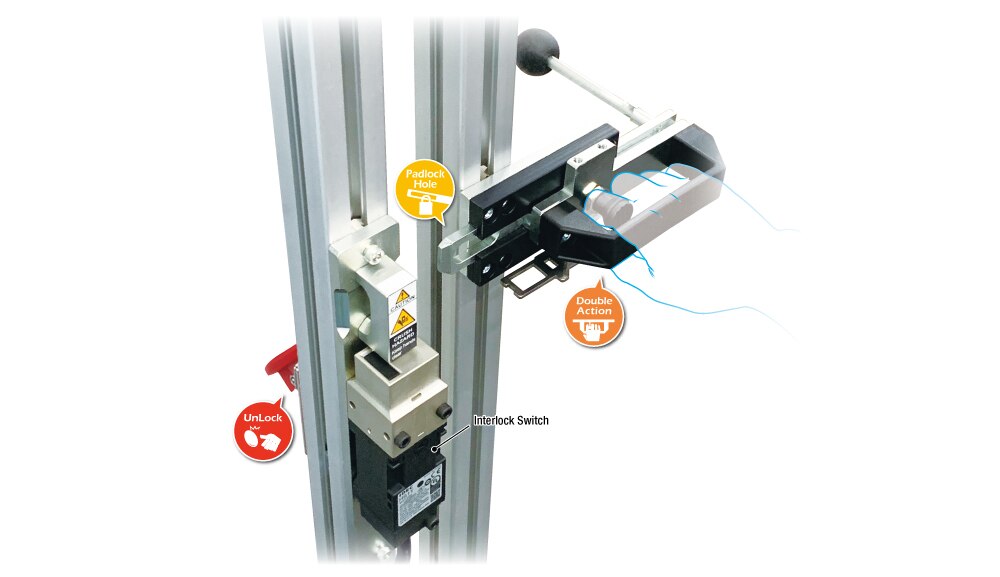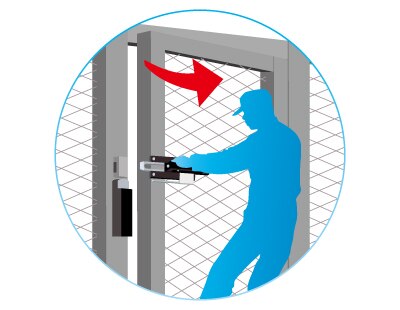 Metal actuators suitable for heavy doors
Shock-resistant and robust structure ideal for heavy doors.
Sliding features eliminate the need for angle adjustment, enabling easy installation.
Emergency escape from inside hazardous areas
Even if an operator is trapped inside the hazardous area,
the operator can escape by unlocking the lock using the rear unlocking button
and by sliding the lever to open the door.
(Only when using the HS1T rear unlocking button model. Use with an optional manual rear unlocking button kit for frame.)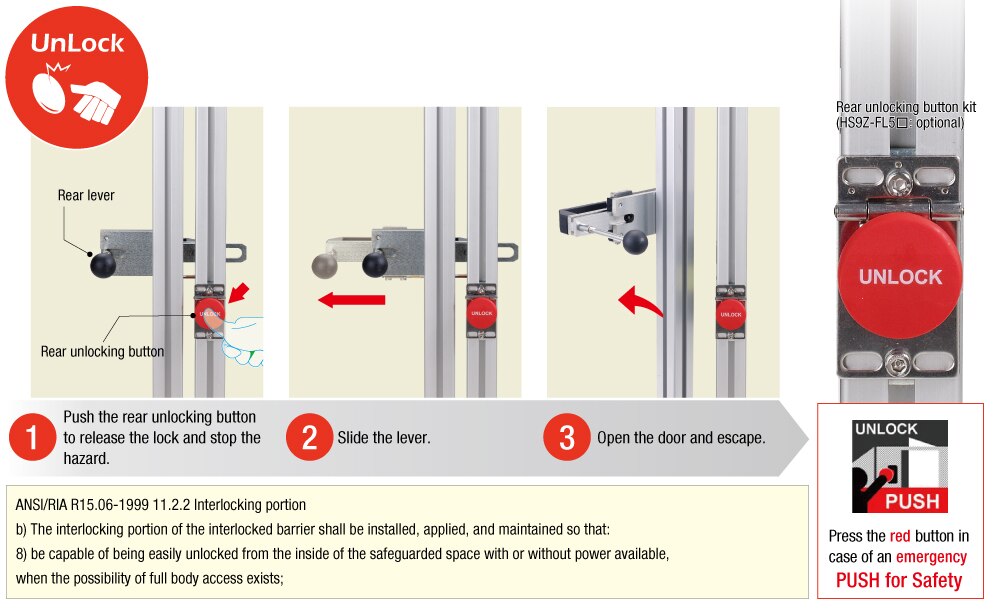 Two-step action prevents inadvertent operation
When inserting the actuator, ①unlatch the knob, ②slide the handle.
Two-step action prevents handles from inadvertend operation.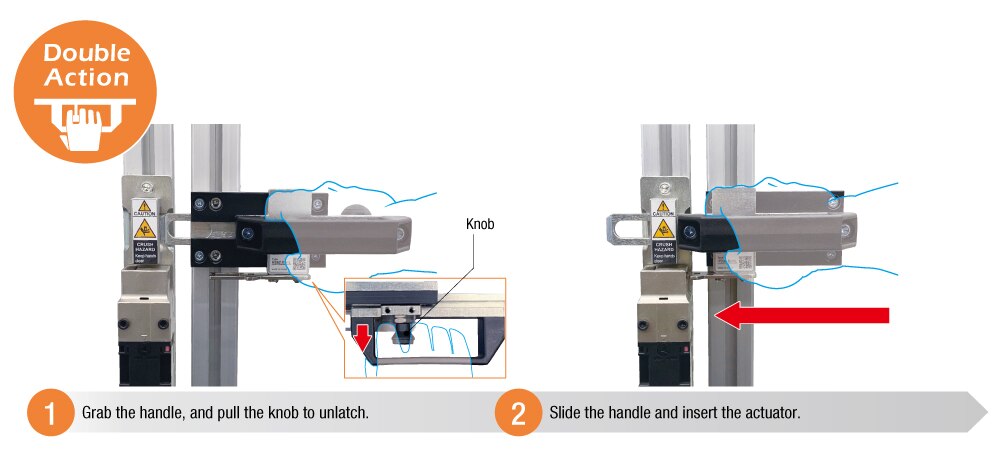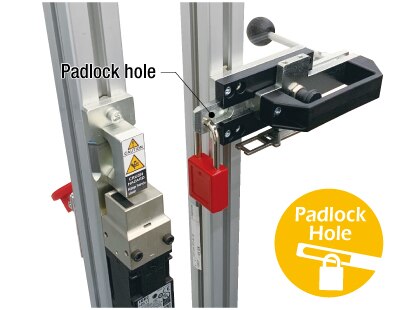 Padlock hole
Padlocks can be installed on the padlock hole.
By using padlocks, other operators cannot operate the slide handle actuator,
preventing inadvertent operation of machines and ensuring safety of operators.
(padlocks must be purchased by the customer)