Skip to content
Skip to navigation menu
SA2E Miniature
Miniature high-performance photoelectric sensors
Enhanced detection accuracy and response time
Key Features: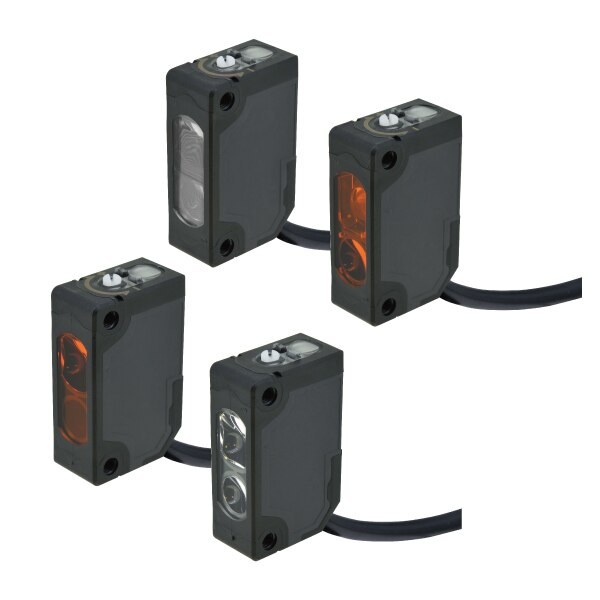 Choose according to sensing methods, sensing distances, & sensing objects

Sensing range variations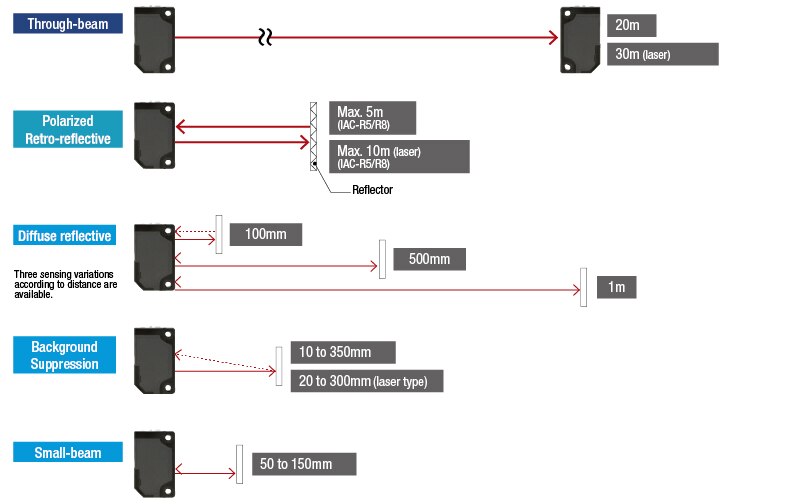 0.5ms response time, high-speed detection
Small objects moving at high speed were detected at intervals, but with SA2E, the response time is 0.5ms, allowing continuous detection of small objects at high speed.


Beam diameter enables accurate detection of various objects (BGS)
By reducing the light beam diameter by 30 to 40% compared to conventional photoelectric sensors, the accuracy of the detecting position is improved.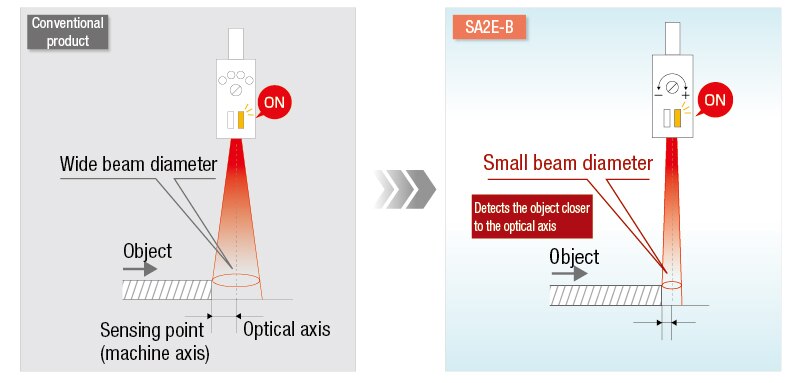 Air blower unit allows stable detection in dusty environment
IDEC's unique air blower unit mounting bracket is available as an option. Maintains detection performance of the sensor and keeps the detection surface clean.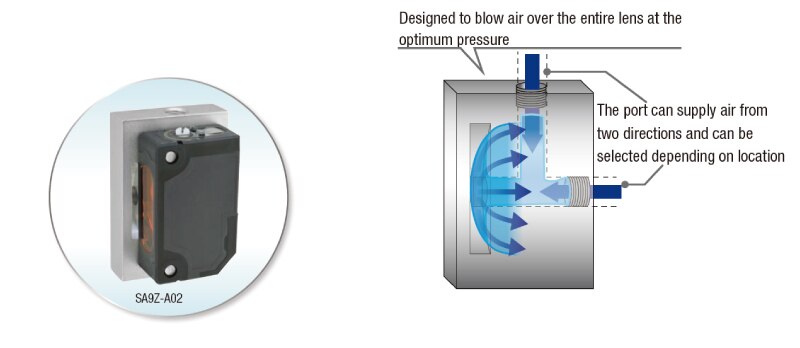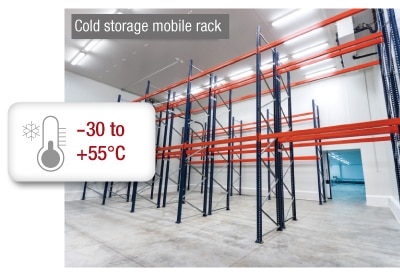 Operational at a temperature of -30 to 55°C
Features operating temperature range of -30 to +55°C.
Ideal for installation on equipment used in cold storage warehouses.
Output reverse-polarity protection circuit
In addition to reverse-polarity protection for the power voltage, an output reverse-polarity protection circuit is also built-in, to protect the sensor from damage in the event of incorrect wiring..

Sensors available to suit a variety of workpieces
Background Suppression (BGS)
Ignores background and reliably detects workpieces. Not easily affected by the color of the workpiece and edges can be accurately detected by narrow beams. Detailed setting of distances is possible.

Application examples

Catalogs & Brochures
Instruction Sheet
Catalogs & Brochures
Instruction Sheet