Skip to content
Skip to navigation menu
XN 30mm Estop
IDEC now offers a new series of E-stops that provide an even higher level of function and safety to customers. These 30mm XN E-stops are the first and only with exciting, new technology to make machines even safer.

Features include our unique "Safe Break Action," which ensures NC contacts will open if the contact block is damaged or separated from the operator due to excessive force. Direct Opening Action ensures that even if the contacts are welded, the force applied on the button will directly open the contact. And a Safety Interlock Mechanism keeps contacts open when the operator is locked.

Inspired by the lockout concept, the new XN series of padlock-type E-stops were developed to prevent unauthorized or accidental resetting of latched emergency stop switches, by allowing the use of up to 20 personal padlocks*. XN1E series E-stops save space behind the panel with depths of only 47.7mm for up to four contacts. And XN5E series E-stops only extend 21mm from the front of the panel, ideal for applications needing a low-profile design.
Key Features: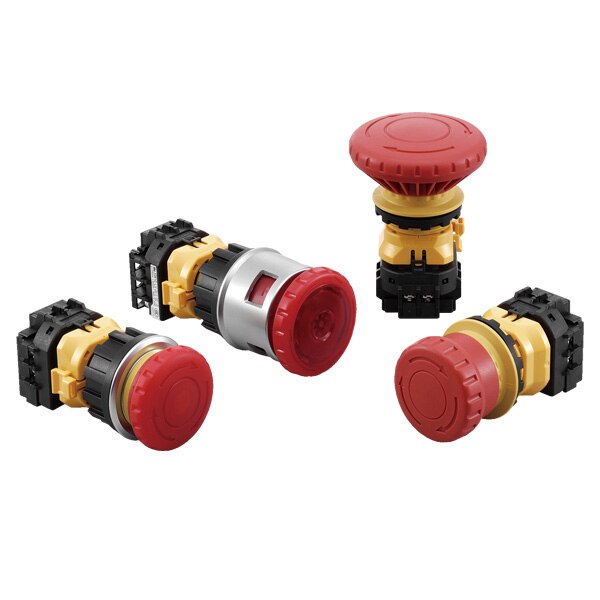 Catalogs & Brochures
Instruction Sheet
Catalogs & Brochures
Instruction Sheet